Keep the momentum going
Create teams, schedule meetings, start discussions, share files, invite people and collaborate over audio or video conferences. Join meetings from any device, from any location. Melp is your all-in-one secure communication and collaboration platform.
>
A superior and engaging
experience
Build Your Network
Connect with people and build network to grow your net worth
Create Teams
Create teams to organize, discuss and execute projects efficiently
Create Topics
Create topics and contribute to multiple topic-based discussions
Team Conferencing
No pins, no codes! Join your teams from any location anytime
Create groups
Create groups to discuss and delegate the tasks to individual members
Group Conferencing
Create groups instantly without any hassle and Collaborate like never before!
Collaborate with your teams effectively.
Segregate team discussions for productively organize various projects by creating Topics.
Create teams with ease and add members with just a click.
Collaboratively brainstorm on different projects and enhance your team productivity.
Voice and video conference made easy with MelpApp
Easily collaborate with your teams and groups through audio and video calls seamlessly.
Make meetings doubly interactive with in-built co-annotation capability.
Take and edit notes while collaborating on a conference call without being lost in translation
Invite external
members with ease
MelpApp is a community for all and the app allows you to connect with consultants, clients, partners, and even those outside your work
Make calls, chats and groups without them having to sign-up
We are building a community of dynamic people and we are proud to go beyond the traditional way of collaboration.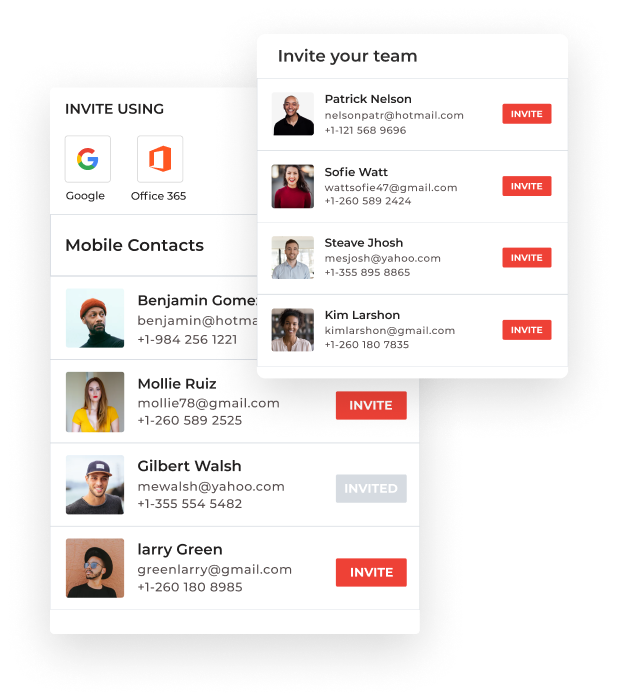 MelpApp Offers
Machine Translations
Melp helps you in removing the language barrier
It helps in collaborating with diversified team members in your own language
With live machine translation Melp can improve client engagements.
Create Groups within and
outside of your Team
Explore the robust power of collaboration.
Instant communication with groups made easy.
Get started on new ideas, projects and group efforts in a truly engaging way with instant chat, audio and video calls.
Leverage shared calendars for
daily, weekly and monthly
Schedule meetings for time-bound projects.
Sync with the calendar apps (Google, Office 365) for centralized time management.
Schedule across your team with calculated time zone differences and zero conflicts.
Melp is for everyone. Want to explore?
Schedule
Product
Demo
Still not sure? Schedule a demo to see how Melp can help you get more done.
Get
Started
Now
Still not sure? Schedule a demo to see how Melp can help you get more done.